SageIPTV (M3u Playlist Player) is a media platform that allows you to easily manage your playlists using our web application. Our Roku channel will stream the audio and media files from your playlists to your Roku enabled TV.
You can also add, edit or delete playlists directly from your TV, to do so you are required to Sign up as a new subscriber or log in if you are already a subscriber.
Easy to get started:
Install our Roku channel (Version: 59.3.3). if you are using the old version, please delete it and upload this one.
From the remote, click the home (
Click the back (
Once you Activate your Lifetime Premium access, click the back (
The application works great with portals, please add it if you have your portal info in Manage Playlists > Portal, choose which portal you want to set as default by clicking "Mark as default portal". 
If your IPTV provider didn't give you your portal info,  please add your m3u playlist url (use https://sageiptv.co/shorten  to shorten your long URLs) 
If you want to add your playlists on our website, please login with your email and password to sageiptv.co account (not sageiptv.com) -


Our website is not ready for managing portals, please do it with our application directly on your TV.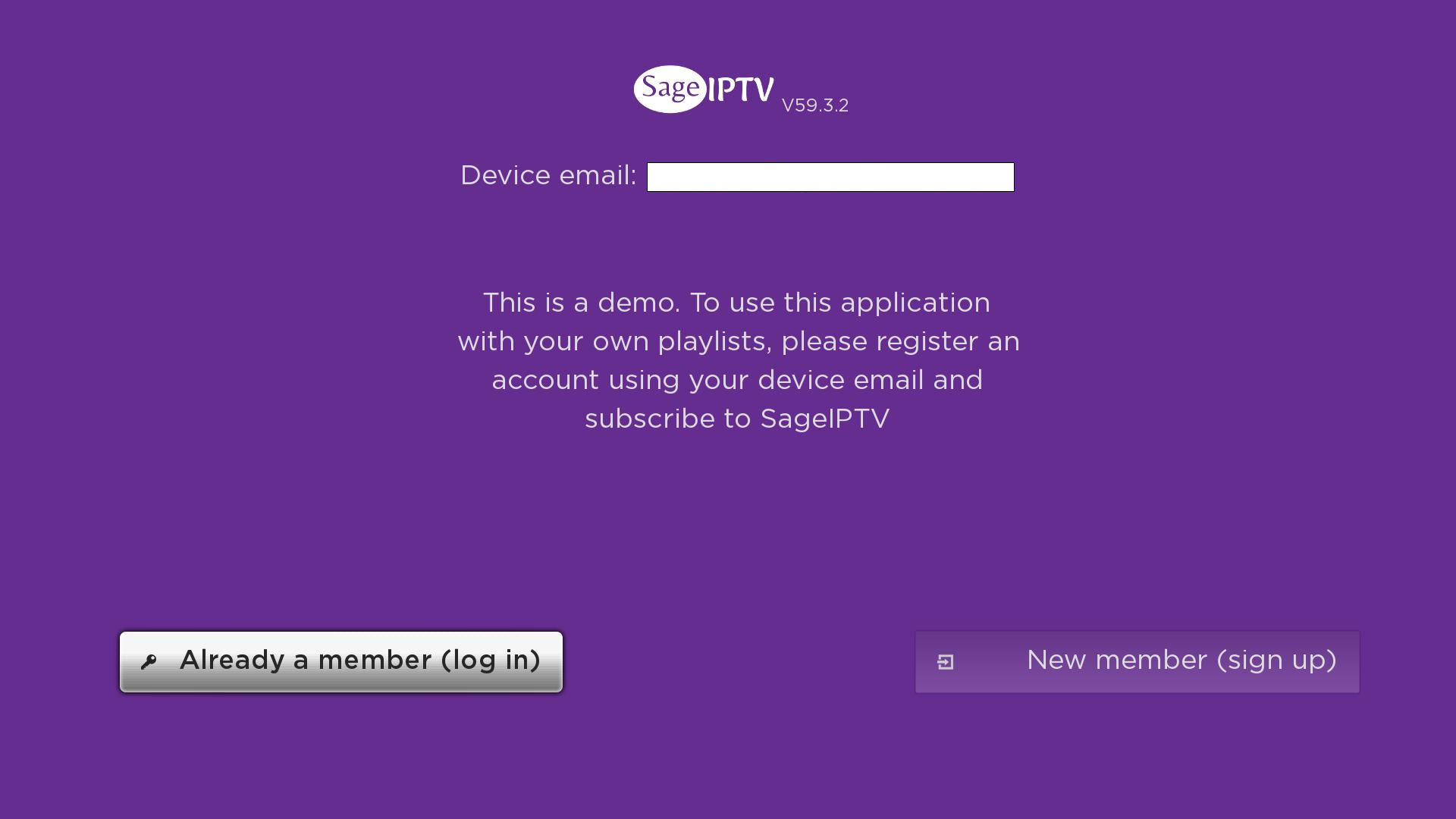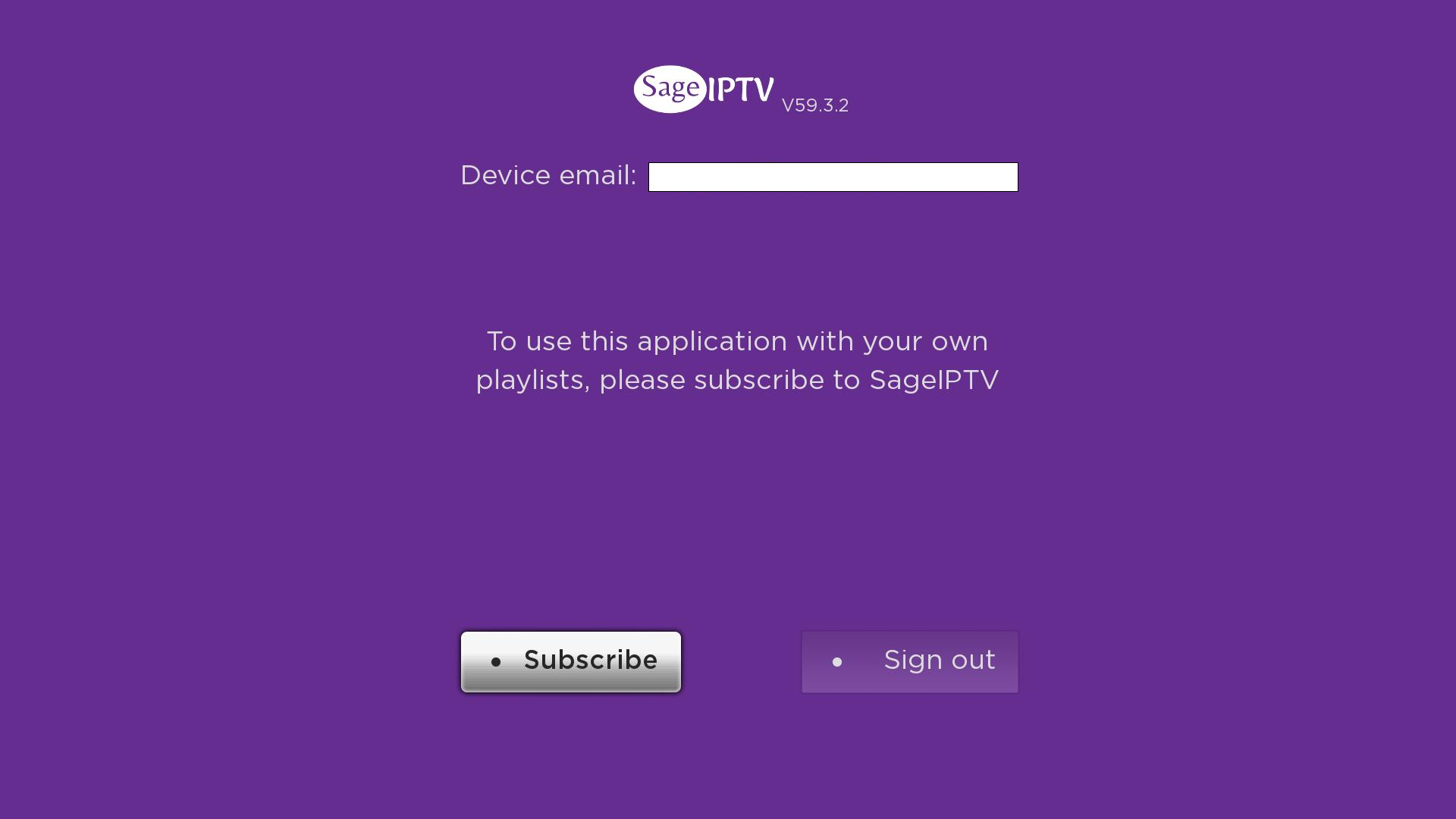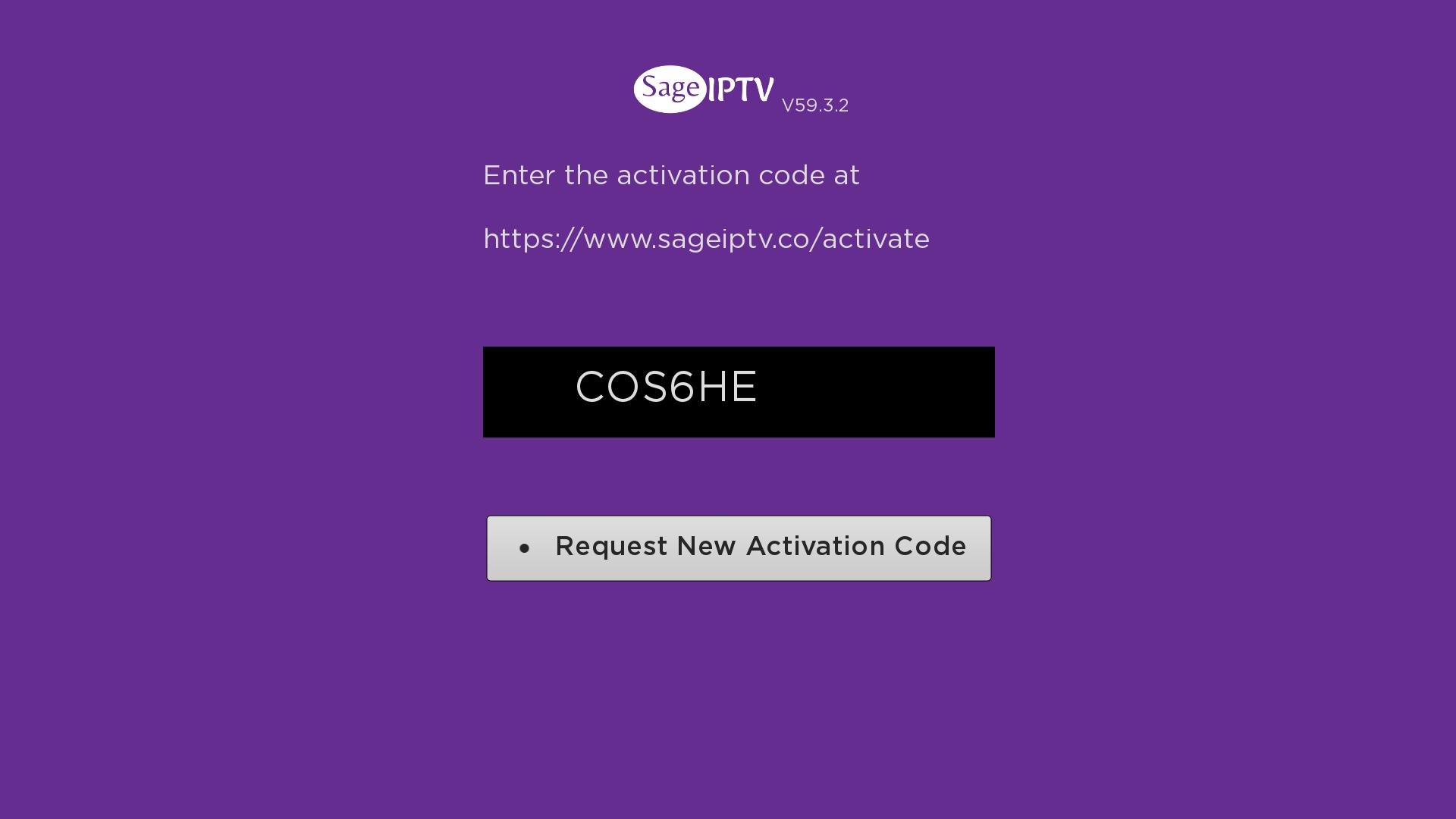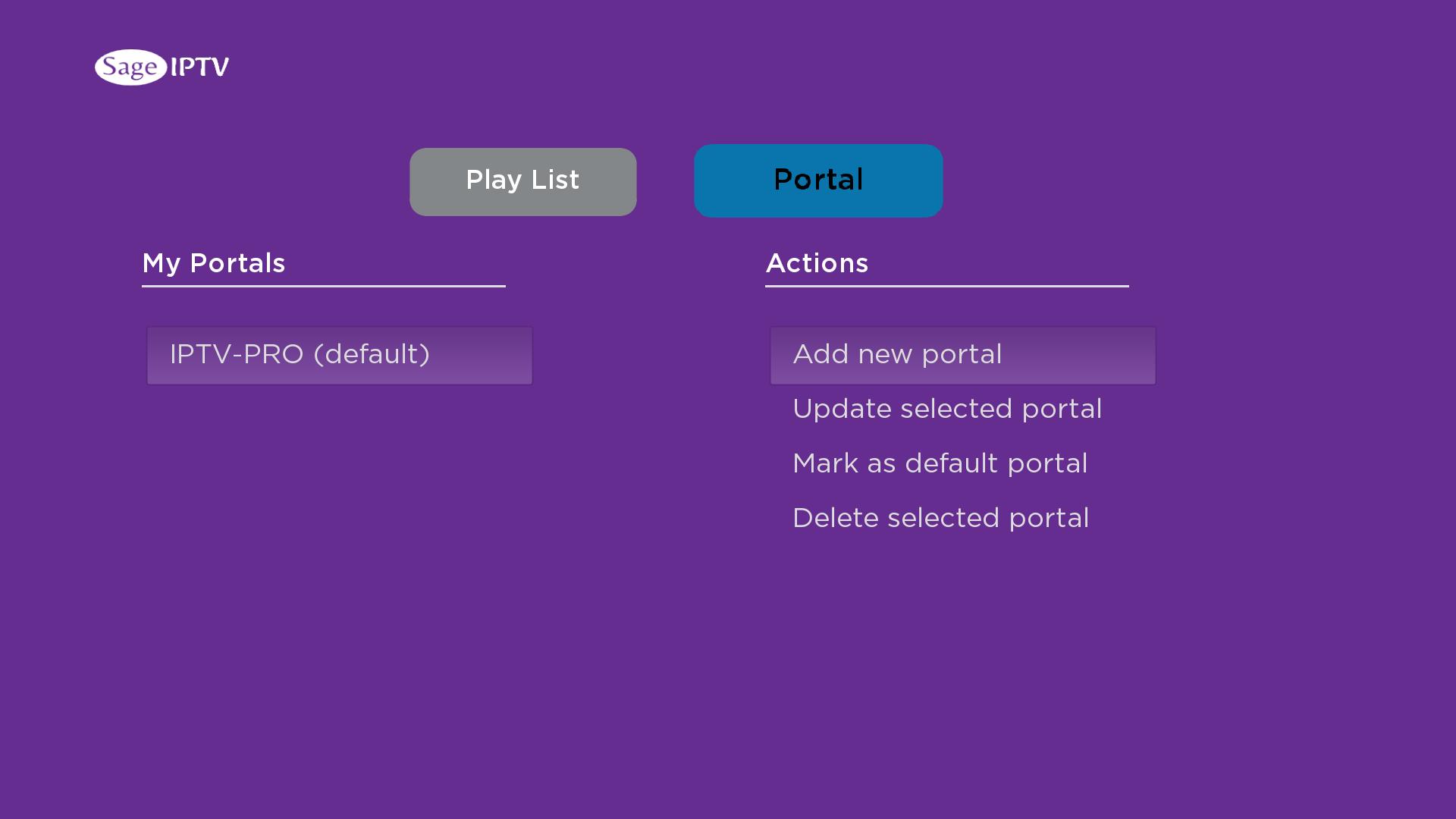 Click OK to toggle fullscreen.